Introducing 360 Tours and Live Virtual Experiences,
powered by 360 Stories

Captivate travelers and boost conversion rates with immersive 360 content and integrate it on your website or popular social apps.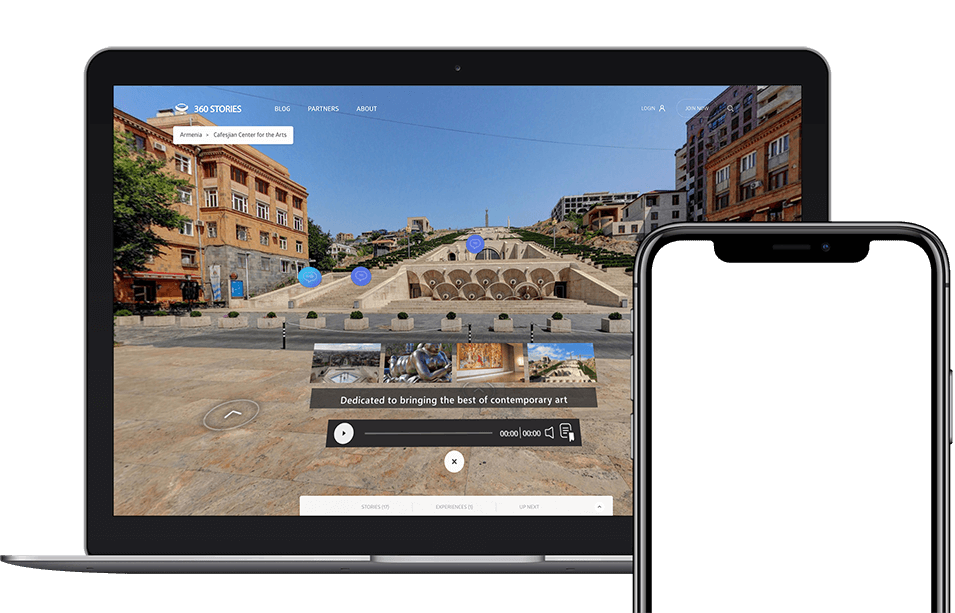 Power Your Virtual Live Tours with 360 Stories
At 360 Stories we power immersive content, merchandising, and distribution solutions for tour operators, galleries, and museums, connecting these businesses to the major experience marketplaces like GetYourGuide, Tickets, and Snapchat. From enhanced digital promotion to full 360 immersion marketing, we have a choice of well-suited plans to support your marketing and distribution needs.
As Airbnb's Brian Chesky testifies, online experiences are popular and make money.

"Online Experiences is, by far, the fastest-growing product we've ever launched. It's so much faster than homes ever grew and growing even faster than our in-person experiences. It's been incredible… We have online experience hosts making $1000/day." - Brian Chesky
Online Experiences with 360 Stories enables your business to
* Reach new audiences via direct channels and reseller ecosystems
* Test new product offerings and low entry tech
* Future proof your business with new business models
* Support your guides and partners
* Reconnect with your community
* Pre recovery: use this time to up-skill

Near-Instant Tour Creation
* Guides can upload their stories (photos, videos, 3D) into VR and stream to audiences of up 30 people for free, or more (with usage-based pricing)
* If you have little of your own content? No sweat! Then utilize the 360 Stories portfolio of video and images in 33 destinations, including 2,000 points of interests!
* Once uploaded, tour owners can enjoy distribution with our distribution partners.
Reach New Audiences
Through 360 Stories you can publish your 360-enhanced content and deliver it to targeted audiences. 360 Stories is your distribution gateway to major industry platforms like TripAdvisor/Viator, Lonely Planet, and GetYourGuide.

We are in the process of building our very own distribution with B2B partners such as Snapchat and Instagram to enable travelers to sample and book immersive experiences via the 360 Stories AR portal as they roam cities the world over.
New AR Features coming soon
Once onboard, you can take advantage of our road map including having your tour integrated into our soon-tolaunch AR Live App. Once travel comes back people will be going out to city with their phones, rather than in groups. You can make the same tours you have been doing inside Virtual Reality into AR Mobile App.
Is 360Stories Right For Me?
If you're an independent tour operator, museum, or experience-oriented travel provider, 360 Stories is for you.
See what some of our customers have to say about their 360 experiences.
"Most of my customers book impuslively and on the go. So having really engaging content that I could share on social media was a gamechanger for my small business."
Jane Johnson
Tour Guide, Barcelona
"360Stories was very helpful during the content creation process, which MoMA had never done before. We noticed an increase in foot traffic once we tried AR promotion through Snapchat."
Roberta Stiller
New York, NY
What if I want to upload my own 360 Content?
360 Content
Create* 360 photos and videos that showcase your amazing travel offerings
Share your content with 360Stories for editing and post-production.
*need help creating 360 content?
Learn more about our content creation services.
.
Distribution
360 Stories hosts your 360 content and distributes it to major travel and booking platforms like TripAdvisor and Lonely Planet.
You can also feature your 360 content on your website or share it across social media channels.
Live Conversion
Reach new audiences and double conversions as a travelers find and engage with your 360 content on major booking platforms.
Increase instant booking with location-based AR recommendations for travelers using Snapchat or Instagram.
How Do I Create 360 Content?
It's easy to create 360 content—all you need is a compatible camera and a remarkable experience to capture. Once you have raw images and video, our editing team will bring your content to life (requires paying account).
360 Stories offers a spectrum of 360-filming tutorials as well as complementary editing and post-production services. If you ever get stuck, our team of professional photographers is here to help.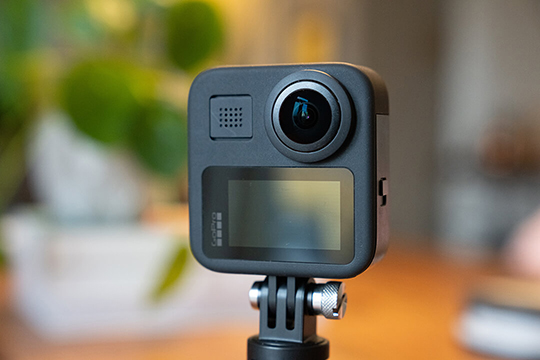 Find Your Plan
360 Stories has a package for everyone, from the first-time tour guides to the experienced and professional veterans! How immersive are you ready to get?
Starter Plan
Build and Share your Live Virtual Tours with immersive 360 content!
2 Immersive Videos - Hosted and distributed
6 Immersive Photos - Hosted and distributed
Embed 360 content on your website and share it on social media platforms
Virtual Live Tour Creation with 360 Stories content (300 FREE Balance Minutes and $0.03 per Balance Minute after)
$0
/mo
Choose Plan
360 Promoter
Crank out Virtual Live Tours with the 360 immersive content you love at a cheaper price!
7 Immersive Videos - Hosted and distributed
25 Immersive Photos - Hosted and distributed
Embed 360 content on your website and share it on social media platforms
Virtual Live Tour Creation with 360 Stories content including 2,500 Balance Minutes per month and $0.02 per Balance Minute after
Chat and Email Support
Data Collection and Analytics (soon)
$49
/mo
Choose Plan
360 Immersion
Step your Virtual Live Tour game up and add customizable features that go beyond just 360 immersion!
30 Immersive Videos - Hosted and distributed
100 Immersive Photos - Hosted and distributed
Embed 360 content on your website and share it on social media platforms
Virtual Live Interactive Games Creation, including 1000 total Balance Minutes per month and Balance Minute $0.3 after
Chat, Email and Phone Support
Data Collection and Analytics (soon)
Interactive stories and games creation (soon)
AR storytelling in webAR (soon)
$199
/mo
Coming Soon
Still Have Questions About 360?
Get in touch to learn more about 360 Stories' filming and hosting services.
Our team can answer your questions and set up a filming session right away.
Get In Touch